Taomania
Project Information
Taomania project is a unique development in the field of e-commerce. This platform is not just a simple marketplace but a system of services and applications. All products displayed in Taomania are drawn directly from the catalogs of the world's largest shop Taobao. The owner of the site can select categories of goods he wants to place on the site. Along with the standard search functions and ordering, this store has many additional features. For example, the price of the goods is converted into the currency chosen by the user, etc. In addition to the store itself, our specialists have developed an administrative panel for easy management of products, pages and users. Taomania involves multiple user roles: from the administrator up to the packer etc. An essential part of this development was creation of a warehouse applications. It was created to ensure all the lifecycle of the product from its arrival to the store up to the payment from the end customer. The project Taomania demanded in-depth knowledge and creative approaches from our experts. And we succeeded!
Technology
HTML5, CSS, JQuery, MSSQL Server, Social Sharing, Google Maps API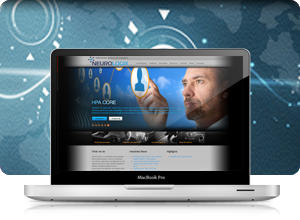 Neurologix
Neurologix is committed to delivering state-of-the-art technologies to secure and protect your devices, applications and data from risk.
Let's get in touch with us