HoReCa Platform
Project Information
HoReCa platform was designed for use in the restaurant business. Owners of hotels, restaurants and cafes have an ability to create applications for their business with the help of the HoReCa platform. Each created application may be filled with a specific and rich content. HoReCa service allows owners of business to provide their customers with an unlimited access to all information about the facility. This development provides an ability to add a number of paid modules to the application, for example, the module for booking or delivery. Thus, the individually designed application allows to increase the number of customers attracting users of mobile devices. HoReCa platform extensively uses PhoneGap. The created application has a linking with social networks. There is also implemented a connection with Google Maps. In addition, platform HoReCa widely uses AJAX, jQuery and many other similar technologies, which make the application interface attractive and original.
Technology
HTML5, CSS, JQuery, Kentico CMS, Google Maps API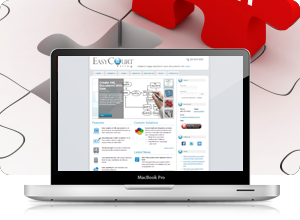 Easy Court Filing
The system for the submission of documents to the judicial authorities of Australia, such as lawsuits etc.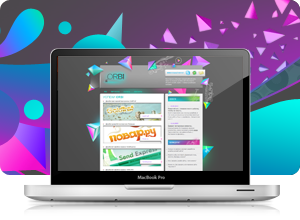 Orbi
Portfolio site for our friends and a wonderful design studio Orbi. A bright unusual design perfectly fits the original concept of the site.
Let's get in touch with us