Flashki
Project Information
Flashki.ru is a project that helps to dispel the boredom any time and anywhere! The site contains more than 6000 different flash games divided into categories: arcades, racing, fighting, puzzles, strategy and many others. There are games that will interest people of any gender and any age. We have implemented a search module for fast and easy navigation over the site. Search of the desired game usually takes only a few seconds, after which you can indulge in battles of the game world without delay. Users can not only play, but also evaluate the games. According to these estimates a rating of games is compiled and this statistics is displayed on the homepage. Smart design, interesting subject and convenient structure of the site attract visitors to this platform, so the number of daily visits of the project flashki.ru is more than 10,000 people.
Technology
HTML5, CSS, JQuery, MSSQL Server, Social Sharing
Services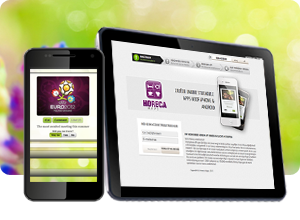 HoReCa Platform
A functional tool for owners of hotels, restaurants and cafes allows them to create smart applications to present their business.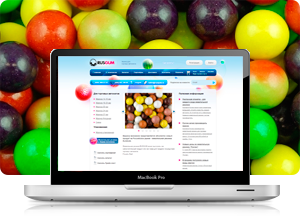 Rusgum
An online shop with main focus on selling of various types of chewing gum through vending machines.
Let's get in touch with us