Bubblegum
Project Information
Bubblegum project is a large-scale order management system (OMS). This OMS is a platform that combines several sites and online-stores and allows to manage all the lifecycle of the goods. We created a system that tracks all stages of order processing and displays collected statistics in an easy to read format. There is a functionality that allows managing any step of order processing using individual access. They platform includes several types of users' roles to restrict access to the information and management abilities depending on the needs of the user's role. The OMS provides constantly updated inventory information, a database of vendors, a database of customers, a record of customer returns and refunds, information on billing and payments, order processing records, and general information.
Technology
CSS, JQuery, MSSQL Server, Social Sharing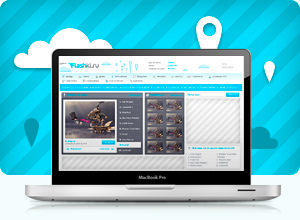 Flashki
Modern gaming site that contains about 6000 flash games for any taste and age dispels boredom in seconds.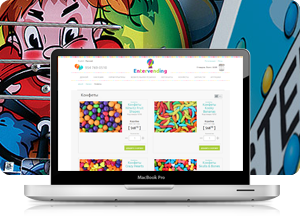 Entervending
Ultramodern online shop convenient for both buyers and owners. The development is attractive by its design and ease of use.
Let's get in touch with us